I've been published!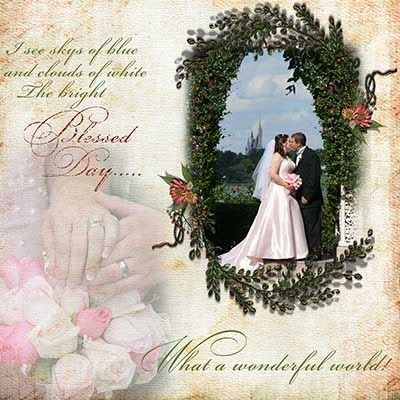 Credits:
Lauren Bavin
:
Pearls and Lace
Forgotten Romance
Simple Memories Page Kit
What A Wonderful World
Font: Beautiful ES
Lyrics by: Bob Thiele & George Weiss
The Artisan Notebook
choose two of my layouts to be published this month. Wow I was so excited! I also got published last month and will post that later.
The next layout which was chosen was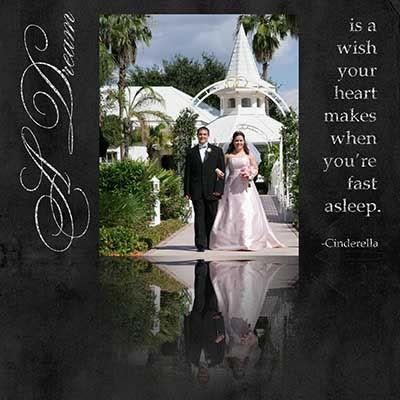 Credits:
Erica Zane
:
Woodland Fantasy
Elegant Word Art by Bethany
:
A Dream
As you can see these are all layouts of my lovely daughter and my Son-In-Law on their wedding day at Walt Disney World October 15, 2007. Almost 2 years now! And now she has given me the news they are expecting! Woo Hoo think of all of the baby layouts to come! LOL