Happy St. Patrick's Day!
I hope you have green on if you are stepping outside!
If you are staying in, why not scrap with a St. Patrick's Day kit?
Connie released the perfect green filled kit this week!
Lets take a look at a few layouts using My Lucky Stars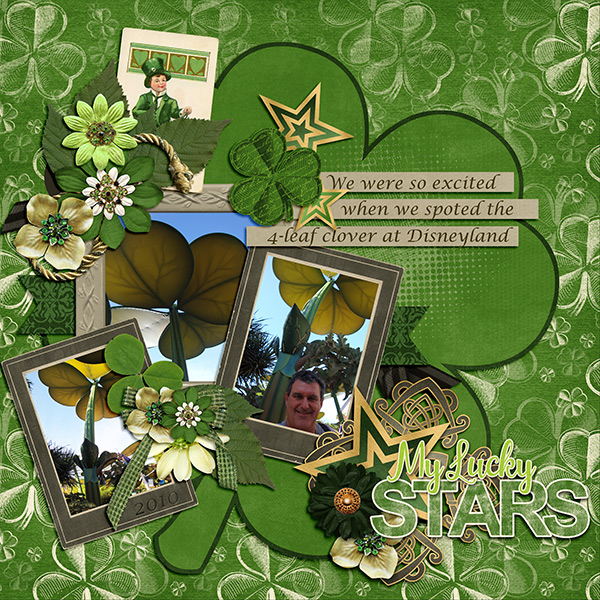 It's also Bake Sale time at Gingerscraps. You have until the 20th to pick up three kits for a dollar each!