Kellybell Designs is doing a little early Spring Cleaning!! 5 amazing kits are going to be locked up in the vault as of February 25th, to make room for the amazing new releases that are coming up!!
Hollywood Vacation, Shop til Ya Drop, On the River, Where Dreams Set Sail, and Sign Here will all be gone come February 25th. Be sure to head on over to
Kellybell Designs
and add these fabulous kits to your collection before they're gone forever!!!
In other news... Kelly is honoring ME as this months CT Member of the Month!
Name:
Lisa Campbell
Q. How did you get into Digital Scrapbooking?
I had done paper scrapping for years and have several books. My husband was no so thrilled due to the mess and once you use an element or a piece of paper it is gone…I had a friend which did digital, and I was so intrigued with all of the exciting possibilities not available to paper scrappers I gave it a try. I started with PSE, moved on to CS3 and now have CS5 (which I am still trying to learn so I generally fall back to CS3).
Q. What brought you to Kellybell Designs?
Being the huge Disney Fanatic Kelly was right up my alley! Kelly is so creative and has such a wonderful design sense it was inevitable I would fall in love with her wonderful kits.
Q. What has been your best moment as a member of Kelly's Team?
That is very hard question most moments are fabulous! (unless another member is having a struggle) Everyone on the team is considered a friend and always there to support. It of course is such a delight to play with each and every one of Kelly's kits prior to their release. It is like Christmas when a new kit shows up! HeHe…
Q. In addition to being a member of the team ... tell us a little about you.
I am a wife, mother of 2 grown children (adults), and now a Mimi to Caleb…he is our little star and now has 5 teeth! I was an RN for many years graduating from Oklahoma University (GO Sooners!) I have always loved to cook and attended culinary school. My husband and I love to go to Disney and of course one of our favorite times is during the Food & Wine festival!
Q. What is by far your favorite kit here at Kellybell Designs?
I am totally unable to choose one kit!
I love Flitterific, Expedition Safari, and Where Dreams Set which is the kit I used to make your freebie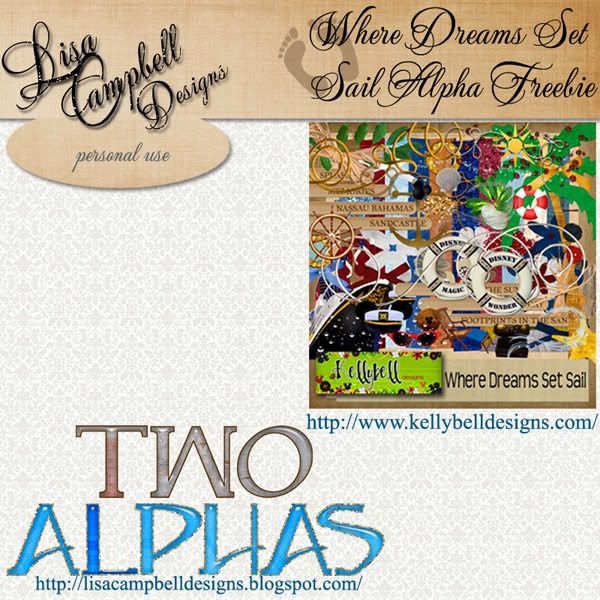 click HERE or the image to download
Please try the link again it should be working.
Q. What are some of your favorite LOs you've made using Kelly's kits??
WOW that is a tough one I love so many of them however here are a few of my favs....
This is the first layout I made while on Kelly's CT: